MARCH SUBSCRIPTIONS ARE NOW OPEN!
Satisfiction is a bi-monthly subscription service that believes self-care is crucial for everyday living.  Our subscription box features science fiction and fantasy novels written by authors of color, paired skincare and bath products curated with self-care in mind. A portion of proceeds is donated to literacy programs that help inspire future generations and their educational needs.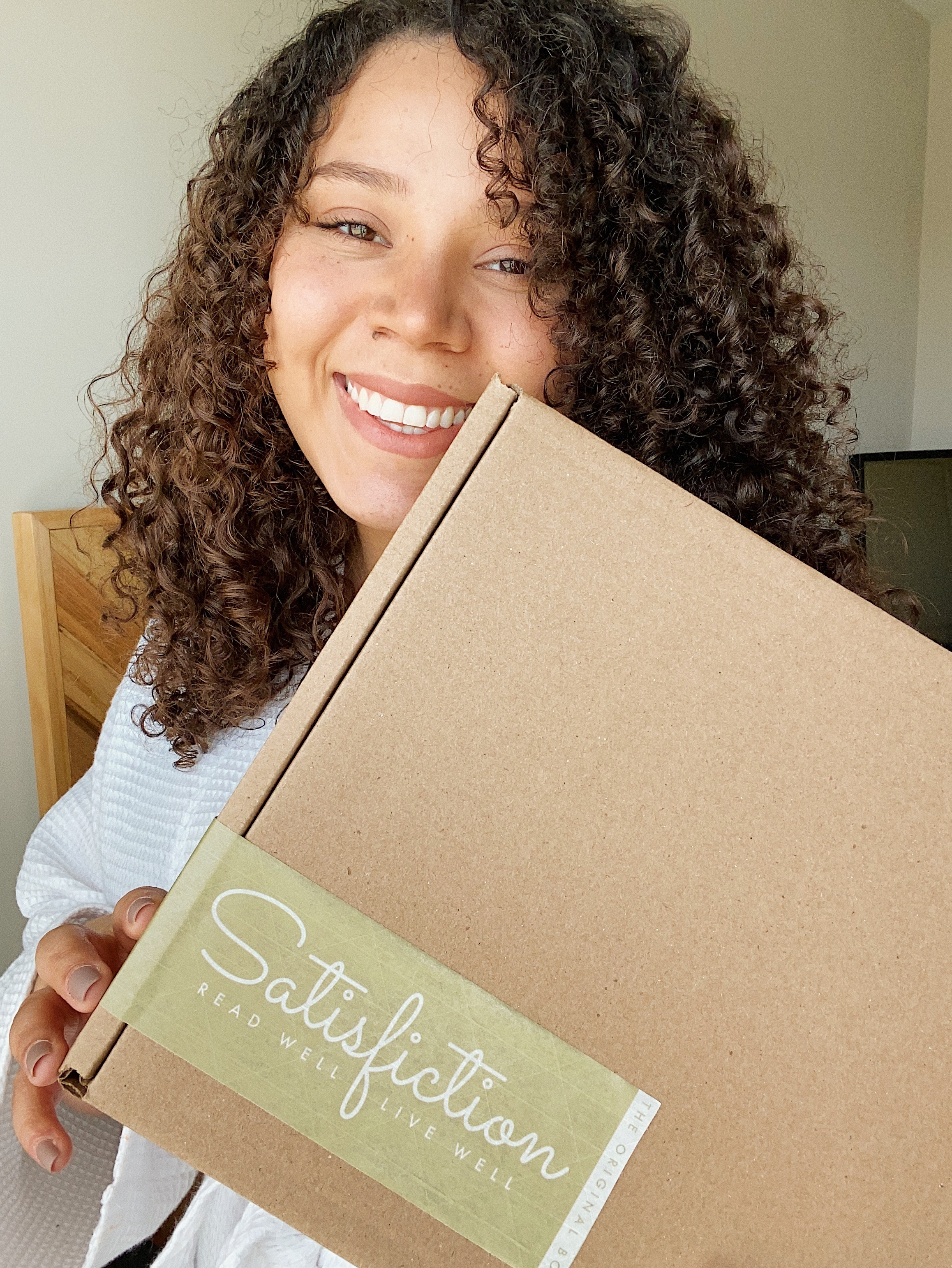 A message from the owner:
Hello, I'm Jolee Maupin, the owner of Satisfiction!  
As for most of us, 2020 was a year filled with uncertainty and anxiety.  I came to realize that what I was struggling with was finding comfort in stillness. 
Slowly but surely, I developed a ritual for myself of taking a bath with soaking salts and reading a book. During this time, my love for science fiction and fantasy deepened and this ritual I had created ended up extending to my skincare routine and learning more about self-care. This basic routine led to the inspiration behind Satisfiction.
Satisfiction is meant to give people peace of mind and a reminder that it's perfectly okay to unwind, relax and pamper yourself. Self-care and self-love are my main priority in creating this box and I hope that each of you finds inspiration from the stories and items that are inside our boxes.
Much Love,
Jolee M.